Today at our REGUS location in Waterloo, we gave a lunch-time presentation on our company, online ordering, printing specifications, and more! Thanks to everyone that came out and enjoyed the free cookies and water we provided. Below are some photos from the lunch-time event.
Here's our Business Administration Marketing co-op, Aidan, presenting some of the advantages that Amoona Studio provides to its customers.
Qian & Aidan split time presenting, each for the first time in the REGUS building and for Amoona Studio Inc.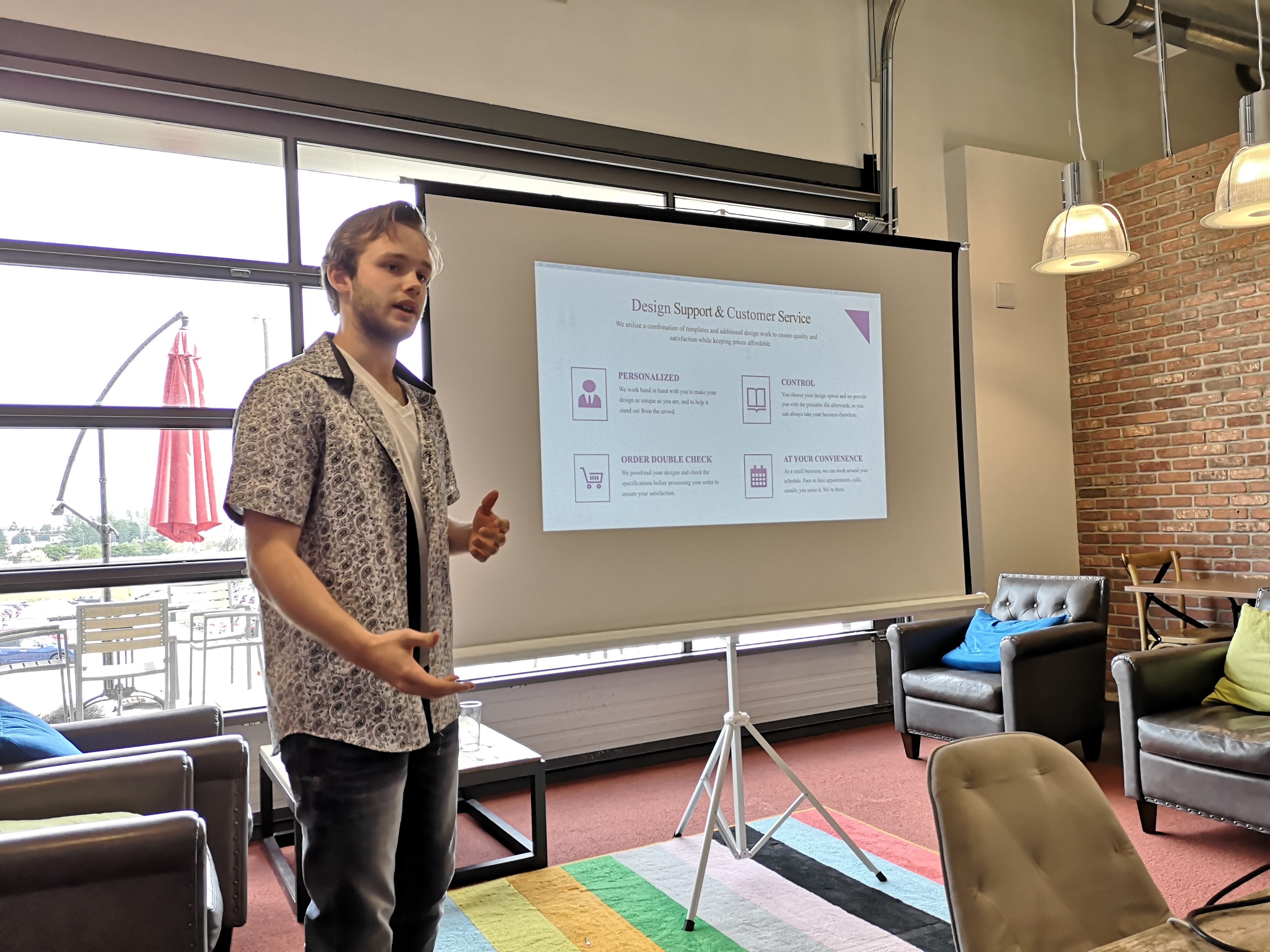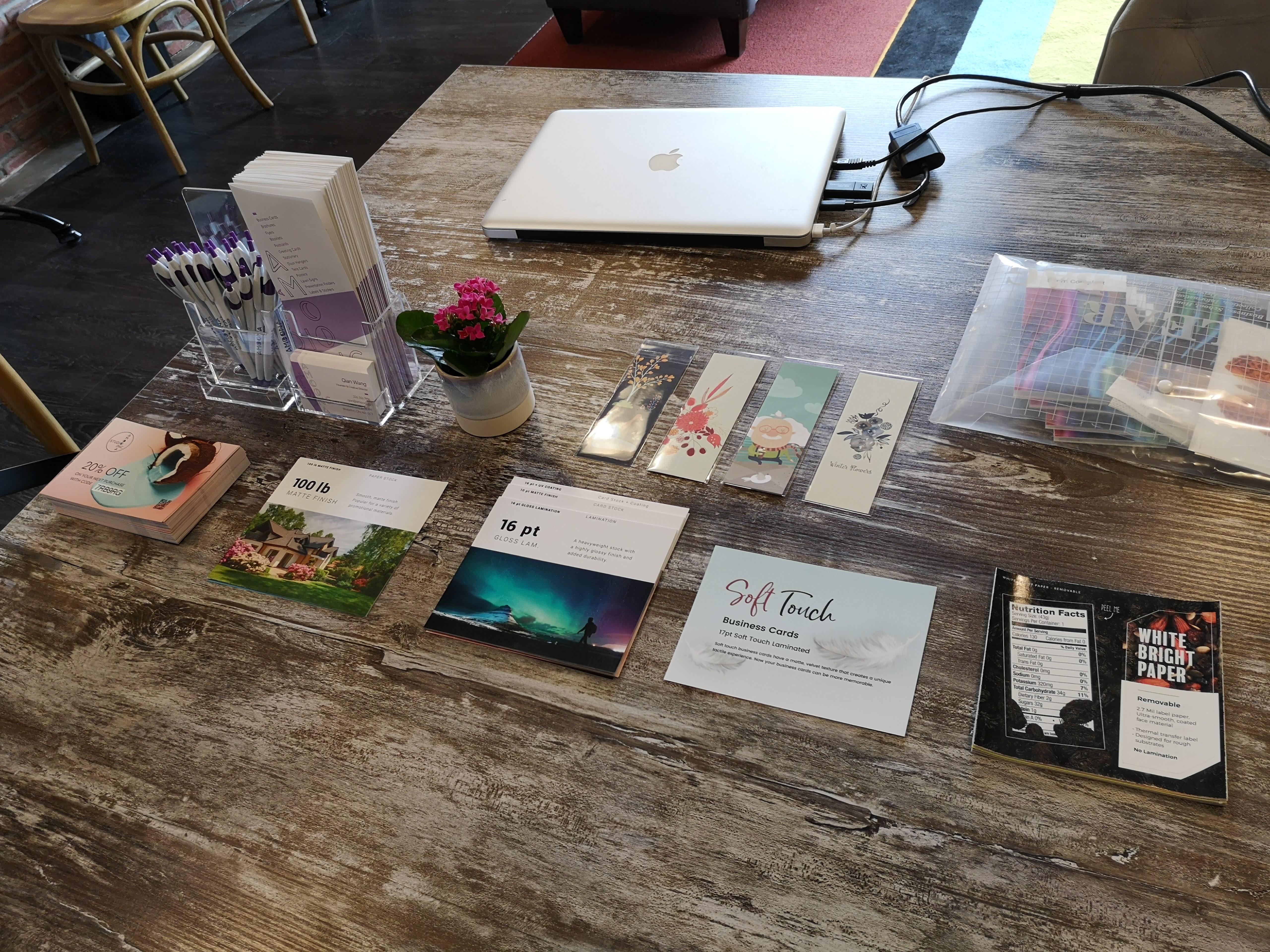 This is what our presentation space looked like – you can see our bookmarks, our current and new business card samples, our newly available (!) stickers & labels, our brand new pens, brochures & business cards, one-use only coupon codes, and more!
As you can see, we used an older MacBook for the presentation, for two reasons. One was because we find there's still value in older and outdated items, just like we find value in all sorts of designs. Ones that used to be popular, ones that are popular now, ones who's time has yet to come. Sometimes an older, more retro design is just what you need. Other times, maybe you just want something that's trendy, that you know will perform well. Regardless, we'll be there to help you design it.
The other reason for using the older MacBook? Well, that's because it's just the one we had. 🙂
In case you missed it, specific items we discussed during our presentation were:
Our online ordering help guide, our products & services (which include printing, graphic design, web design, and more!), a discussion about paper and the blog we wrote on it, our pricing, our new special print products, a discussion on our design support & customer service, our introduction video, templates, our '8 Points' PDF, and our social accounts.
Here's Timothy, CEO of Business Development Dispatch and one of our first customers (!), at the presentation today. Timothy was kind enough to take photos during the presentation, and we always enjoy talking to him about all topics business and personal. Thanks Tim!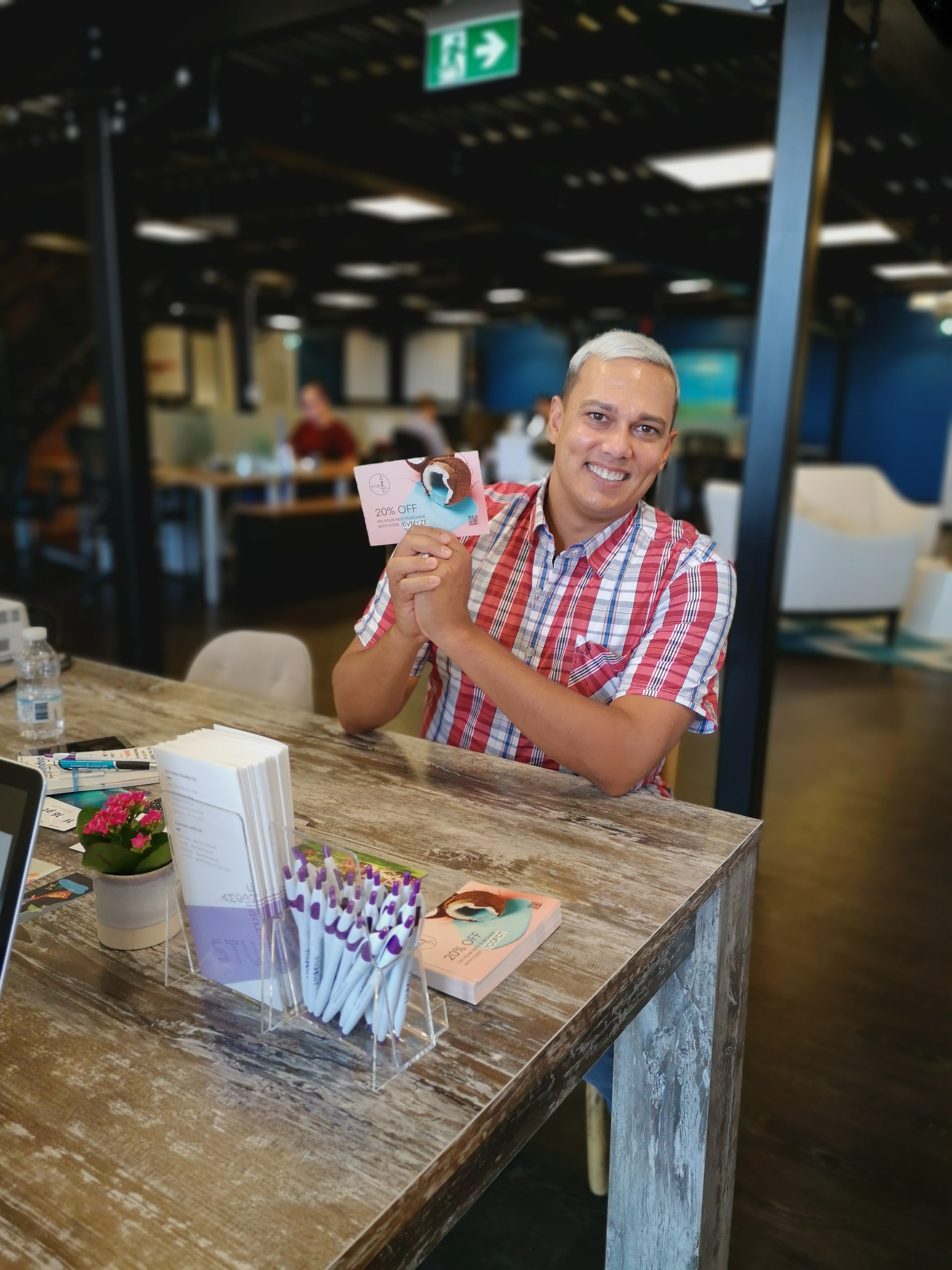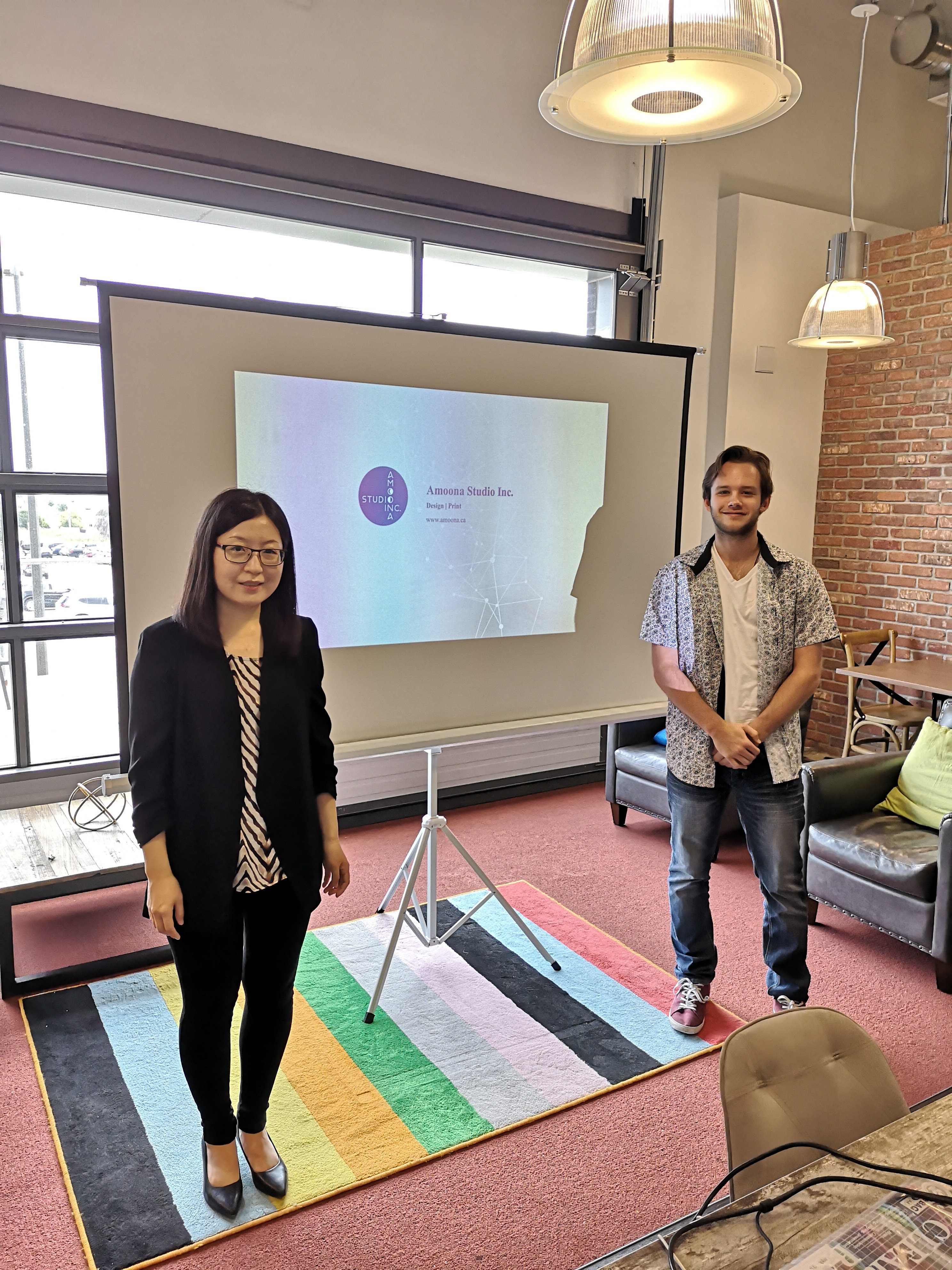 Here's Qian and Aidan at the presentation. It was a great experience!
We still have some FREE 20% off coupons left. If you want one, a free consultation, or just want to chat, please drop by our office during business hours. We'd love to meet you!
This concludes our Lunch-Time Presentation blog post. For further information on our company, visit our social sites, read more blogs, continue checking out our website, or give us a shout. We hope to hear from you soon!